Skip to Content
Concrete Services Throughout Northeast California & Beyond
Fewer construction materials can match the strength of concrete. It doesn't deteriorate as quickly as other comparable building materials. Due to its cost-effectiveness and durability, concrete is used in everything from foundations to parking lots, driveways, sidewalks, patios, stairs, pavers, and retaining walls. Crazy J's Concrete & Construction specializes in concrete services for Northeast California and Northwest Nevada home and business owners. As a licensed contractor in both states, we're equipped to complete projects large and small. Our craftsmen pour their hearts and souls into every job. We would love to help you create your dream outdoor living space with beautiful, customized concrete work. Reach out today and request a free estimate from our experienced team!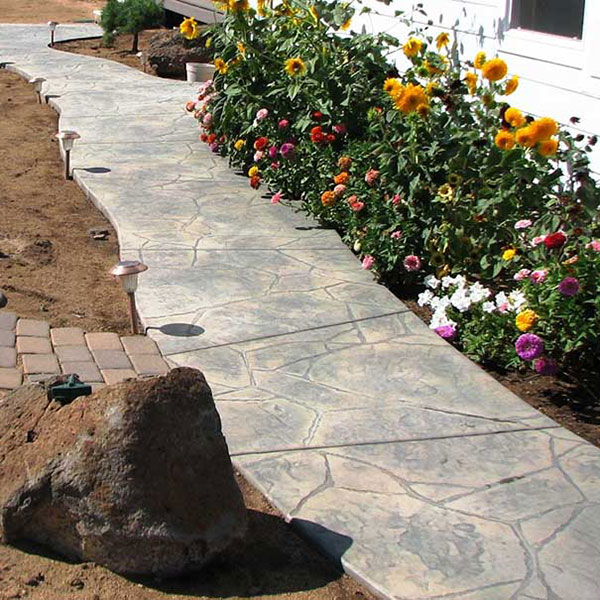 We Provide Complete Start-to-Finish Concrete Construction
When it comes to concrete work, the devil's in the details. Crazy J's Concrete & Construction works with top-quality materials, paying close attention to every last detail to ensure your complete satisfaction with the finished product. Many people prefer using concrete over other building materials because it's usually less expensive to install. When installed correctly, concrete is built to withstand the elements and the test of time, while requiring little to no maintenance. For your peace of mind, we perform all aspects of concrete construction from start to finish, including the following:
Foundations
Commercial site work
Driveways, sidewalks, and patios
Retaining walls and pavers
Decorative concrete, such as colored and stamped
Driveway and landscape borders
What Are the Benefits of Working with Decorative Concrete?
Contrary to popular belief, concrete doesn't have to appear dull and lifeless. Today's technology has made decorative concrete (colored and stamped) possible to transform any concrete slab into a work of art. Decorative concrete offers the same benefits as traditional concrete in that it's affordable, durable, and low maintenance. However, it also gives you more design flexibility to apply various textures, colors, or patterns to suit your unique preferences. Thanks to the endless design possibilities of decorative concrete, we can find a one-of-a-kind solution to meet your preferences without breaking the bank. Talk to Crazy J's Concrete & Construction today to begin discussing the possibilities. We strive for excellence in every residential or commercial project, delivering all work on time and on budget.
Call Us Today for Your Free Estimate!