Skip to Content
A Locally-Owned Concrete & Construction Company
Crazy J's Concrete & Construction is a locally-owned concrete and construction company based in Susanville, serving Northeast California for over 15 years. We've recently expanded our operations to include the Northwest Nevada area as well. We specialize in everything from the construction of new homes and steel buildings to concrete work, such as the installation of driveways, sidewalks, patios, pavers, and retaining walls. Our BBB-accredited business provides comprehensive concrete and construction services for commercial, residential, and public works projects of all sizes.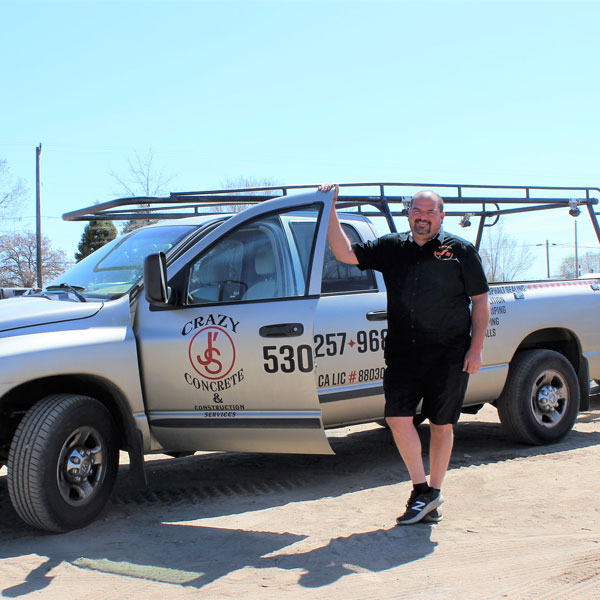 About Our History and Owner Juan (J.J.) Jimenez
Crazy J's Concrete & Construction's owner, Juan (J.J.) Jimenez has over 20 years of experience working with concrete and other construction crafts. Juan always loved building things and being outdoors, so the concrete and construction industry seemed like a natural fit for his interests and skillset. What started out as a day-to-day hobby that paid the bills quickly evolved into a satisfying trade. Over the years, Juan has gained invaluable hands-on experience. Thanks to the ongoing support of family, friends, employees, customers, and other tradesmen and builders in the community, our company has enjoyed  success and longevity in an often demanding but rewarding industry.
Our Mission Statement: Always Looking Ahead to the Future
While Crazy J's Concrete & Construction and our owner have come a long way over the past 20 years, we know we are still learning and evolving. Our goal for the extended future is to continue to build this business and create long-term employment opportunities while providing quality craftsmanship to our customers. We are ready to learn from and overcome any obstacles along the way as we strive to achieve our goals. Focused on making continuous improvements to our customer service and employee management models, we look forward to providing superior products and services to our customers for many years to come. Contact us today to get started with a free estimate on your next residential or commercial concrete project. Let's build bigger and better things together as we continue to look onward and upward!
"It ain't what you don't know that gets you into trouble. It's what you know for sure that just ain't so." – Mark Twain
Call Us Today for Your Free Estimate!