Skip to Content
Steel Building Sales and Erection
Crazy J's Concrete & Construction works together with Star Building Systems® to provide you with the customized steel buildings that you desire. Every detail of these prefabricated steel buildings can be tailored to fit your exact needs, including the windows, man doors, roll-up doors, roof and wall insulation, and even the color. From simple to complex structures, we construct steel buildings throughout Northeast California and Northwest Nevada. Steel buildings make an excellent choice for a wide variety of applications, including equipment and storage barns, clinics, dental offices, auto dealerships, aviation hangars, churches, shopping centers, hospitals, schools, warehouses, fire and police stations, self-storage facilities, and many more. Call us today to request a free estimate or to learn more about the possibilities offered by these durable, cost-effective building materials.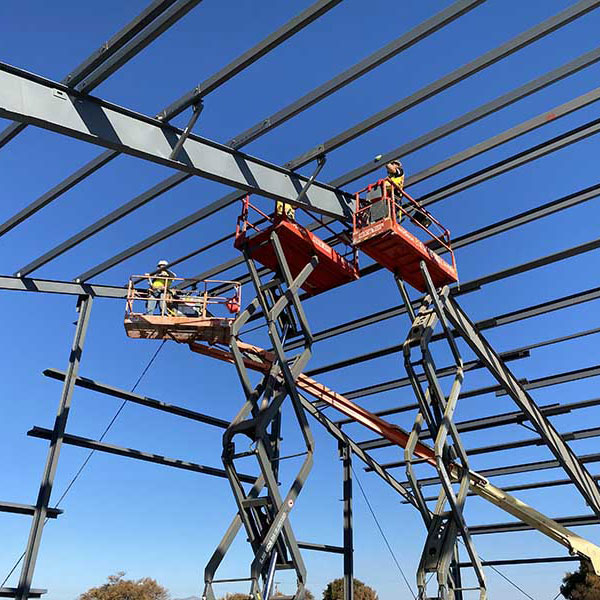 Proud to Be Partnered With Star Building Systems®
Crazy J's Concrete & Construction is proud to be partnered with Star Building Systems®, one of today's leading metal building companies. Founded in 1927, Star understands the importance of longevity in this industry better than anyone. The advantage of working with Star's tried-and-true materials is quicker construction turnaround times to save time and money on your project without compromising on quality workmanship. Star invests in empowering local builders such as our company with superior products, training, and collaboration between the entire Star team and us to deliver unwavering results. Thanks to our partnership, we're able to deliver attractive, functional facilities without any spatial, aesthetic, or performance concerns. You can rest assured everything is compliant with local building codes and Star's products are renowned for their strength and efficiency. Star's broad collection of exterior finishes, veneers, and colors ensures an eye-catching, one-of-a-kind design to meet your project's requirements.
A Streamlined Building Process From Start to Finish
When you rely on Crazy J's Concrete & Construction for your steel building construction, you'll be pleased with how streamlined the process is from start to finish. We're proud to say that our steel buildings offer unrivaled long-term value and cost savings to benefit you before, during, and long after their construction. The design possibilities for your steel building are virtually endless, thanks to the customization options made possible by Star Building Systems®. Contact us today to learn more or to get started with a free project estimate. Let us help you bring your unique creative visions to life!
Call Us Today for Your Free Estimate!