Skip to Content
State & Federal Public Works
Crazy J's Concrete & Construction is interested in performing public works projects. We're eager to bid on more projects as a subcontractor or prime contractor, depending on the scope of the project. We have experience dealing with Davis-Bacon and California prevailing wage rates in bidding, payroll reporting, and payroll management to ensure we meet all state and federal regulations in this construction field. We also have extensive experience performing specific trades, such as site excavation, grading, and compaction, the hauling of materials, the installation of underground utilities, parking lot striping, stone veneer, concrete work, erecting steel buildings, and so much more. If you have an upcoming public works project in our local area, we would welcome the opportunity to bid on it. Call us today for more info!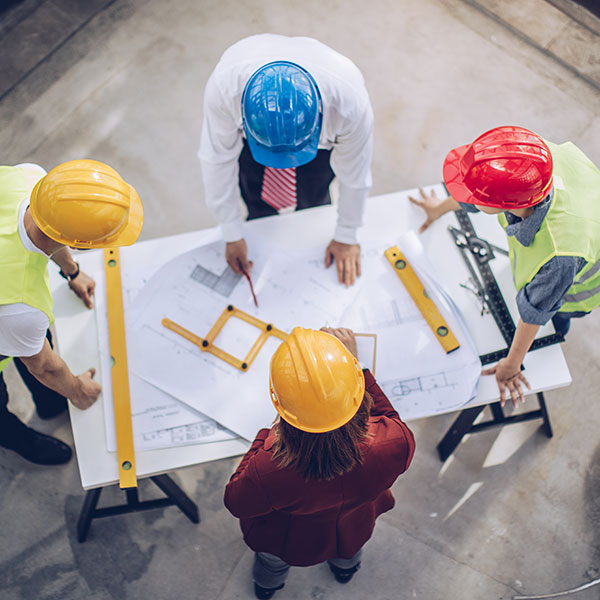 What Are Examples of Public Works Projects We Undertake?
The term "public works" includes various infrastructure projects that are typically paid for by public funds or the government and are of use to the greater community. The most common public works projects include the building of roads, railroads, bridges, dams, pipelines, schools, hospitals, libraries, courthouses, jails, airports, recreational parks, public housing, municipal buildings, and other public service facilities, such as water supply or sewage treatment plants. Because building codes and regulations for public works projects differ from standard residential and commercial buildings, they require a contractor familiar with them. Crazy J's Concrete & Construction is experienced with public works projects of all sizes in the Northeast California and Northwest Nevada regions.
Why Choose Crazy J's Concrete & Construction?
Crazy J's Concrete & Construction has over 20 years of concrete and construction industry experience, completing residential, commercial, and public works projects of all sizes. We've worked with varying project budgets and timelines to deliver exceptional results every time. Our team welcomes questions regarding prospective public works projects, so don't hesitate to contact us at any time. Based in Susanville, we are licensed in California and Nevada to offer services in Lake Almanor, Chester, Eagle Lake, Herlong, Janesville, Reno, and many surrounding communities. We would love to discuss your public works proposal in greater detail. Please reach out to us for a free project estimate!
Call Us Today for Your Free Estimate!